Baselayer.
Designed from the inside out, these performance layers aren't just pretty to look at: they're ready to rock your next winter workout, outdoor adventure, or après ski. 
Baselayer
We put our BallPark Pouch™ technology into all of our baselayer clothes. Providing your balls the comfort they deserve and the stabilization they need. Knowing your balls have to endure cooler temperatures when you adventure outside, we weighted our men's baselayers accordingly. Whether you're looking for the best baselayers for hiking, skiing, or running, our Viewfinder and Quest collections come up clutch. Including merino underwear and other quick-dry performance fabrics, you'll be on your way to peak performance and absolute comfort. For cool morning runs, choose the lightweight Quest collection. The Quest Baselayer Tights with Quick Dry Mesh fabric move moisture away from your skin quickly, leaving you dry and sweat-free. This is best baselayer for running. For cold mountain adventures, choose our midweight option. The viewfinder Baselayer tights with merino wool blend fabric traps your body heat, so your balls don't retreat. It's the best baselayer for skiing or snowboarding.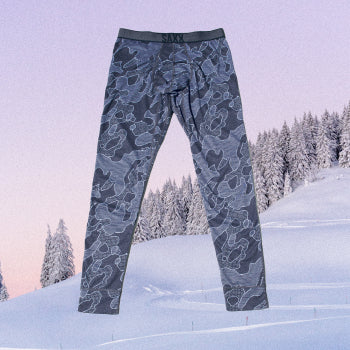 A man never lets frostbite chew on him.
Stay toasty + sweat-free for winter sports with Roast Master Mid-Weight.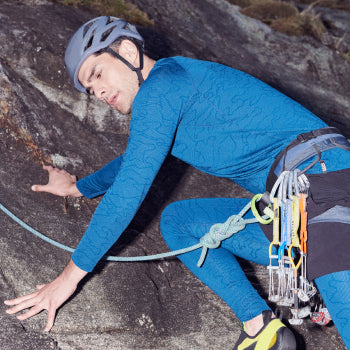 Quest puts the brakes on man-moisture.
Our all-season baselayer speeds up drying times for sweat-free comfort.