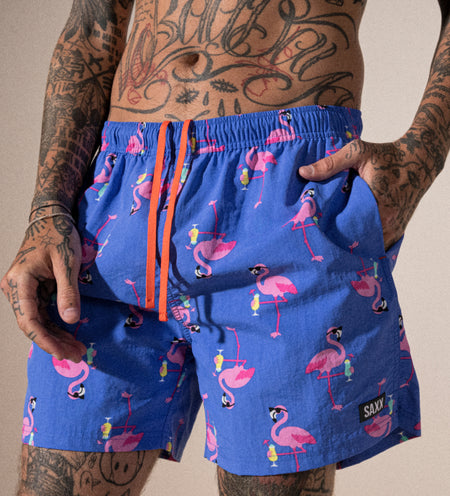 Classic Volley Short
Go Coastal is a retro-inspired short with a nylon shell.
5" & 7" inseam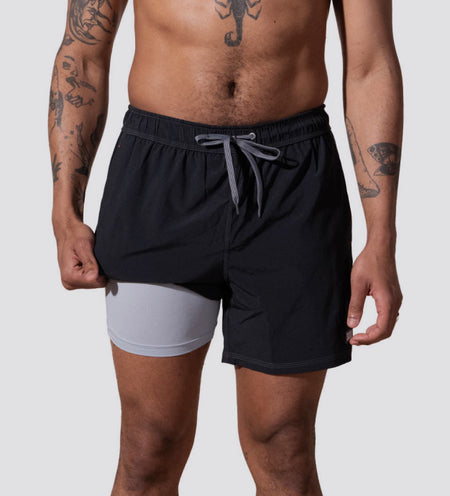 Stretch Volley Short
Oh Buoy delivers 4-way stretch + friction-free support.
5" & 7" inseam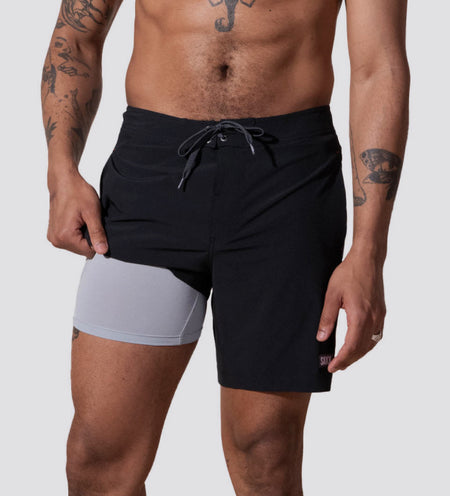 Board Short
Betawave delivers chafe-free support from surf to turf.
7" & 9" inseam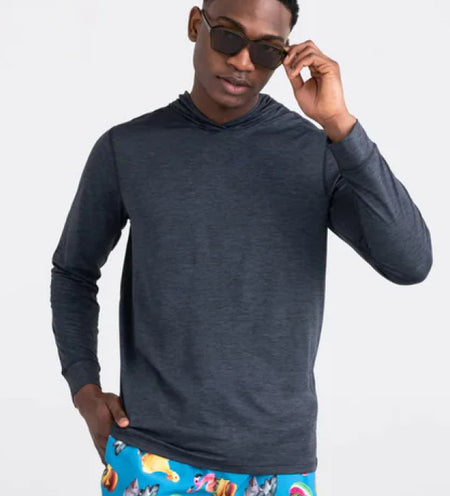 UPF Tops
Cooling, sun-safe styles with DropTemp™ tech and UPF 50.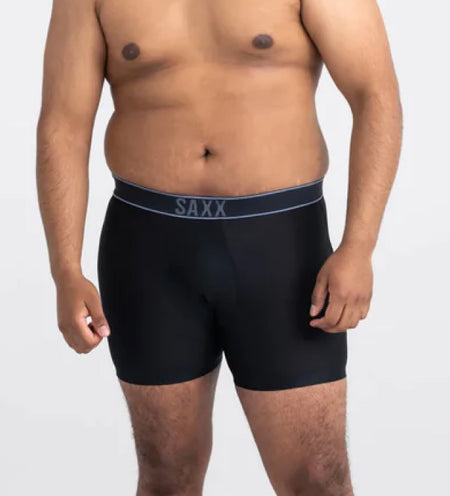 DropTemp™ Hydro Liners
Aquatic Boxer Briefs designed to be worn under unlined trunks.
Swim Shorts
More flip. Less flop. More hang. Less loose. Whether you're rocking the other-worldly Oh Buoy or the surf-savvy Betawave, you're in for the beach day of your life. These men's swim shorts come equipped with a BallPark Pouch™ liner, the best thing to happen to your balls since you first stared wearing our underwear. Whether you're running back and forth along the beach, making waves at the local watering hole, or are just hanging out on a beautiful sunny day, our patented pouch technology lets you focus on all the things that matter. On top of everything else, both styles feature a 4-way stretch shell that's fade-resistant to chlorine and saltwater. Don't worry about getting wet because both shells are quick dry and include quick-drain pockets. And with an easy access stash pocket along the liner leg, you'll be able to hide a trinket or two. Whether it's a beach bash or beyond, our our men's swim shorts are bound to make you extremely happy.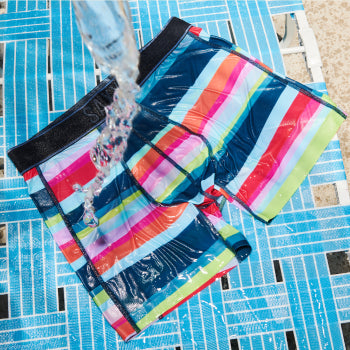 Water-ready underwear.
DropTemp™ Hydro Liner goes under unlined shorts and features BallPark Pouch™.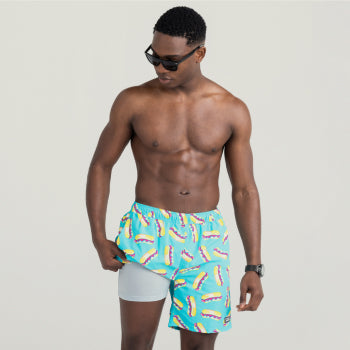 In with the new.
Our liners are state-of-the-art, designed to accelerate drying times and cool you down.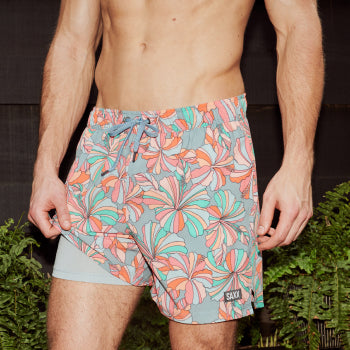 Out with the old.
Forget the fishnet liner you're used to seeing in old, beat-up swim trunks.
Like a luxurious hammock inside your swim trunks.
The BallPark Pouch™ holds your balls in place for easy, breezy comfort.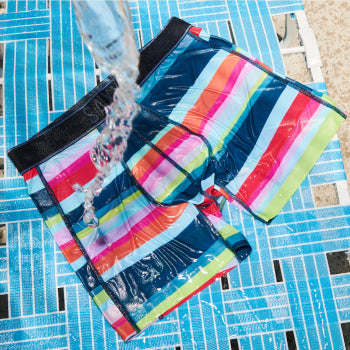 Water-ready underwear.
DropTemp™ Hydro Liner goes under unlined shorts.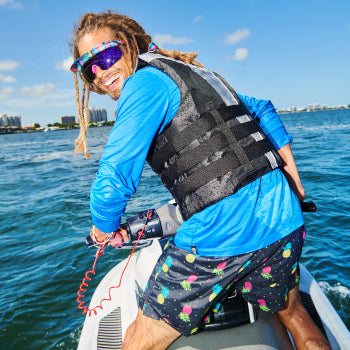 Let your balls coast in Go Coastal.
This classic trunk features modern tech to keep you cool & comfy.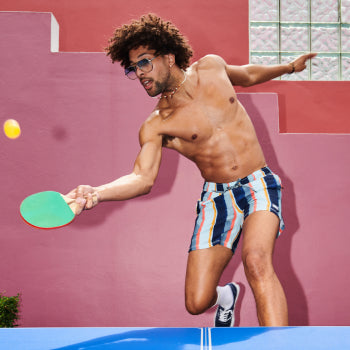 A Volley Short for days in and out of the water.
Oh Buoy's built-in liner holds your balls in place for chafe-free beach days.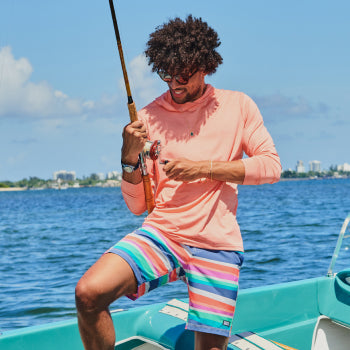 The only board short built for your balls.
Betawave features a DropTemp™ Cooling Liner + the BallPark Pouch™.